Toyota Revo
Minimum daily rent:
5 days
Transmission:
Automatic 5-speed
Insurance:
Collision Damage Waiver (CDW)
Equipment:
GPS, MP3, USB, Bluetooth, Rear camera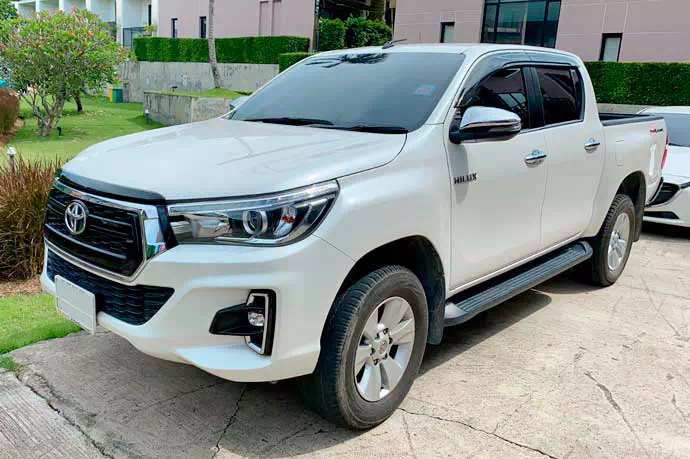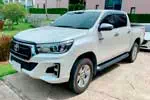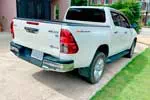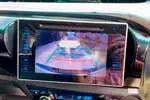 Toyota Revo Hilux 4 door, double cab pickup comes in handy when you need to carry luggage, bikes, kayaks, wheelchairs, golf bags, diving equipment or just shopping. Its sturdy construction and high seating position can also give you a feeling of extra security. Power steering means it's not too different from driving a regular car, although the turning radius is slightly wider.
Exterior
There is enough space for five people inside. The Revo is wider than most cars for more comfort. The Revo has a very reliable 2.2 liter engine and is equipped with an audio system (radio/CD player, USB socket and Aux input) and air conditioning. We understand that not everyone wants to drive a pickup truck, but this is not what it used to be in the old days, and the Revo is comfortable, easy to drive and can be a good choice not only for people with oversized luggage, but also for safety and comfort.
Insurance: Collision Damage Waiver (CDW)
Your car comes with standard damage cover (CDW) with an excess of up to THB 10,000. If the bodywork is damaged or if the car is stolen, we could charge you up to the excess amount.
Required Document on Pickup Date
• Original valid Thai ID card or Passport (for Foreigner) of the renter and additional driver (If any)
• Original valid Thai driving license or International driving license (for Foreigner) of the renter and additional driver (if any)